Vapor Barrier –
Installation, Repair & Replacement
Portland, OR | Vancouver, WA
What Is a Vapor Barrier
A vapor barrier is a plastic layer that covers the ground under your home in your crawl space. It is also commonly known as black plastic, Visqueen, 6mm and plastic membrane.
The vapor barrier purpose is to provide a barrier between your living space and the moisture that naturally occurs in the ground and works to reduce the moisture content of the crawl space. Proper installation, will control the moisture content of the crawl space and open foundation vents provide air flow to decrease moisture as well. This creates a healthy home and a healthy living environment. In older homes, there may be an issue with venting so we may suggest installing a moisture sensing fan to ensure the integrity of the home.
Why do you need a vapor barrier?
A properly installed vapor barrier will preserve the wood structure of your home by reducing the potential of dry rot due to a high humidity semi-enclosed environment. It also reduces the promotion of mold and fungus growth which can grow exponentially when issues with moisture in the crawl space are not addressed.
Reasons to replace your vapor barrier:
Never installed
Poor installation
Changes in building practices
Damage due to animals or construction
Why a black plastic vapor barrier?
When using clear plastic as a vapor barrier, weeds and seedling trees will grow in the crawl space where light enters through the foundation vents. Upon re-installation, we may need to remove the plant life in your crawl space before proceeding with the black plastic. Current building code dictates that 6mm black plastic must be used in the in order to pass current building code.
Need your vapor barrier replaced? We're here to help!
Have questions, comments or concerns? Our helpful and experienced technicians are standing by to assist you in any way possible. We proudly offer this service at an extremely competitive rate so please do not hesitate to contact us. Your business is greatly appreciated. It truly is an honor for us to serve the families of the Portland Or and Vancouver area.
Crawlspace Vapor Barrier Installation
Your crawlspace is an essential part of your home, it's the foundation. Your crawl space needs its own protection, to protect your most valuable investment, your home. While left unprotected, your crawl space is exposed to all kinds of things underground. Dampness, bugs, animals, water, and many other things can easily invade your crawl space and make it a cesspool. In most cities across the United States, having this is required by building code.
Installing a Vapor Barrier protects your investment in your home
Putting a vapor barrier in your crawl space is an easy and sure way to keep unwanted critters, moisture and elements out from beneath your home. The process consists of laying down heavy-duty (6mm thick), super-protective, plastic sheeting that completely covers the flooring/walls of your crawl space. This is designed to keep out moisture, pests, and other harmful things. More than plastic sheeting, having one in your crawl space requires precision placement of the tie downs for many years of uninterrupted protection. This is required for an efficient, low cost vapor barrier service. Here at Bloom Crawl Space Services we specialize in crawl space vapor barrier installation. With over ten years' experience, Bloom Crawl Space Services uses only the most proven methods for anything crawl space.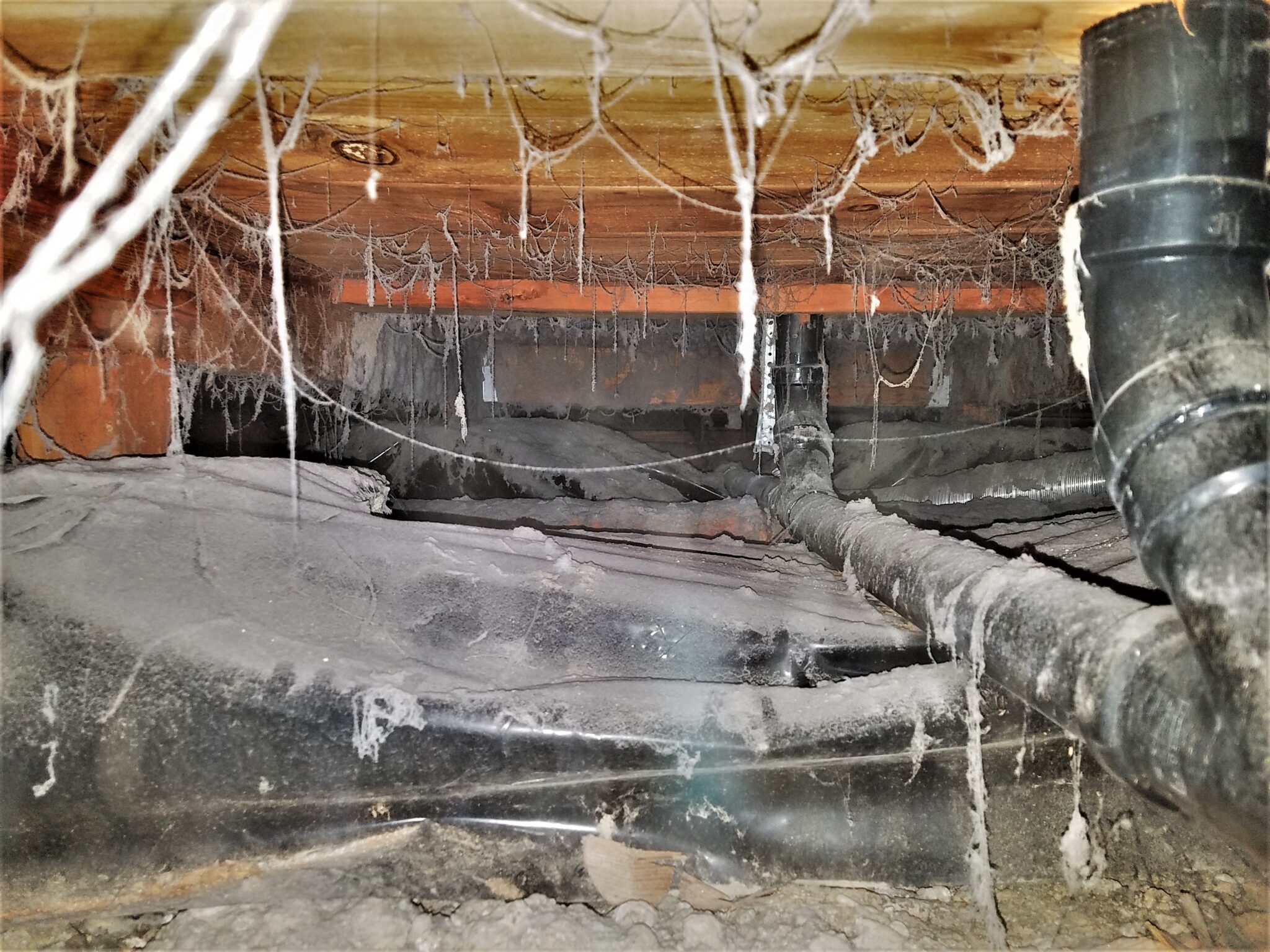 We combine high-quality materials, experience, professionalism, and much more when we enter your home.
Bloom is the one to call. Bloom Crawl Space Services has special plastic sheeting- guaranteed to withstand the elements for many years to come. In addition, Bloom only uses 6mm or greater sheeting, as this is building code here in the Northwest. Top of the line materials, with over ten years of experience, allows Bloom to offer unmatched customer service and professional work.
Don't make the mistake of waiting until you have a water problem in your crawl space, call us today to get started on your crawl space project!
Call or click to set up your free home estimate today.
GET A QUOTE