Crawlspace Commander Position
Portland, OR | Vancouver, WA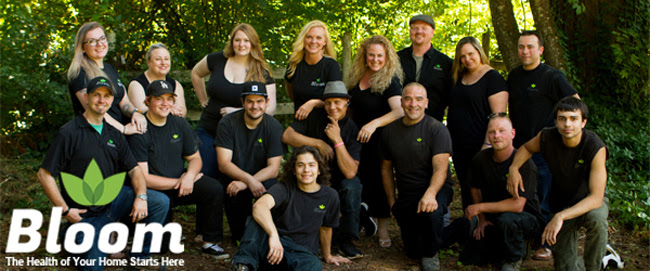 Taking over our Crawlspace Commander Position, you will be the leader of one of our highly trained crawl space crews. We need someone who isn't afraid to take charge, and can work easily with any personality type. We need someone who doesn't mind getting dirty and knows how to get things done! Bloom was founded on the culture of excellence and high integrity, and we expect our Crawl Space Commanders to excel in both those fields. Being the Crawl Space Commander you will be having face to face conversations with our customers before, after and during jobs. People have questions and you're gonna have the answers. We need someone who isn't afraid of creepy crawlies and can work in tight spaces. This is a tough job, but it's all worth it with the crew you'll be with and the company you'll be apart of. Our customers and crew members are like family here and we always make sure they're happy. Interested? Good. Here's some for info..
Your Responsibilities:
Lead a crew of 3-4
Keep track of hours on job sites
Keep in communications with the Lead Tech on job
Lift 50+ lbs bags for extended periods of time
Install a variety of drainage systems
–  Vapor Barrier  –  Sump Pump  –  French Drain  –
Crawl Space Clean Outs
Deal with insulation
–  Removal  –  Replacement  –
Pest
–  Removal of animals from crawl spaces  –  Entry Exclusion  –
Requirements:
Knowledge base of general construction and drainage systems
Drivers license, car, and insurance (all valid and clean driving record)
Able to work in tight spaces
Able to work around bugs and animals
Psychically able to lift 50+lbs bags for extended periods of time
Excellent written and oral skills
Passion for customer service
Strong leadership skills
Pace – Is self-motivated, moves at a nice clip and enjoys having multiple
projects going at once. Can change course, be scrappy and get things done within short time frames.
Integrity – Has sound judgment, and will question actions inconsistent with company values.
Extra Credit:
Bilingual
Likes Rock music
Can sing the alphabet backwards
Interested? GREAT! Go ahead and fill out the form below and attach your resume. We so look forward to seeing it and hopefully welcoming you to the Bloom crew soon!